Dreams do come true.
A photo of a little boy wearing a blue and white plastic bag made to resemble Lionel Messi's Argentina jersey was widely shared earlier this year.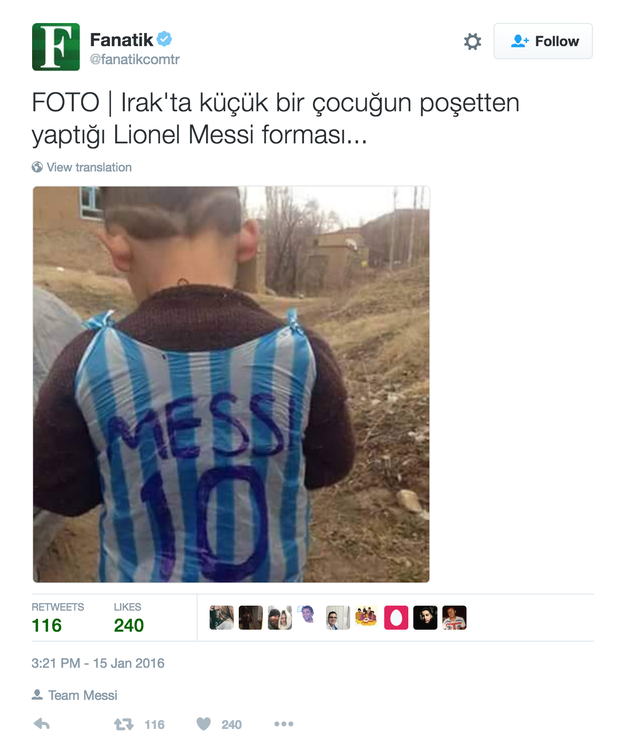 People online launched a campaign to find the boy, who BuzzFeed News later identified as 6-year-old Murtaza Ahmadi.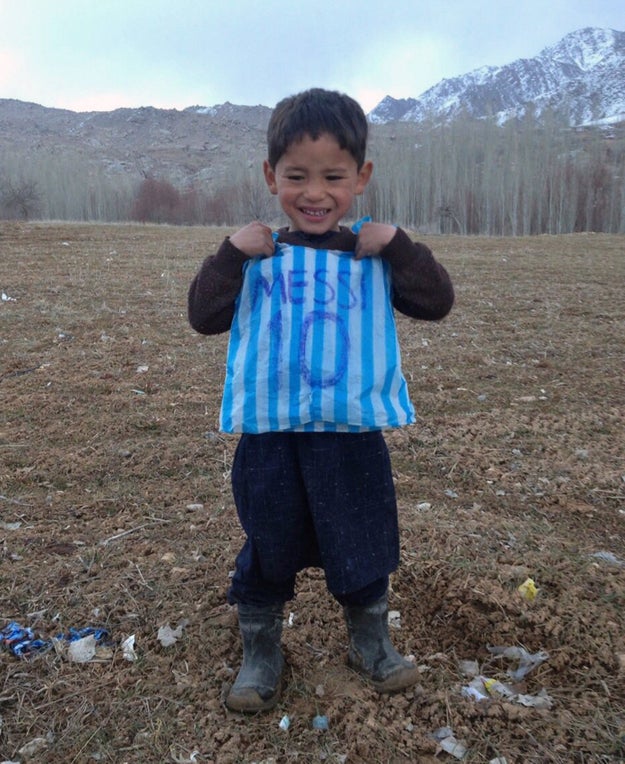 Murtaza was living with his family in a remote village in the Ghazni province of Afghanistan at the time.
He was known in his village as "Messi's biggest fan" and was often seen playing football on the streets with a rival child who is known as "Ronaldo's biggest fan."
Str / AFP / Getty Images
A source close to Messi then told BuzzFeed News in January that Messi wanted to do something special for the boy after seeing the photo and was touched by his creativity in making the replica shirt.
The Afghan Football Association also told Italian newspaper Gazzetta World that it had been in contact with Messi and Barcelona to arrange a meeting, although no date was confirmed.
Hamayon Ahmadi / Facebook
"I love Messi, and my shirt says Messi loves me," Murtaza said when he received the present.
Messi also donated a number of shirts for Murtaza's brothers and sisters.
UNICEF / Via Facebook: afghanistanunicef
---
Powered by WPeMatico
The post Look At How Happy The Boy Who Made A Messi Plastic Bag Shirt Is When He Finally Met His Hero appeared first on Sport News 5.